Domain Digest No. 7 – Getting Students and Partners into the Field
November 22, 2022
D07: Collaboration with BioSTEM & Introducing Students to STEM Careers
By Lark Heston – Field Ecologist D07
Although our ecologists spend much of their time collecting data, outreach and community engagement are also at the heart of NEON's mission. Integrating the next generation of scientists into this mission is key in fulfilling the goals of the NEON program.
Domain 07 (Appalachians and Cumberland Plateau) field staff have taken a local high school BioSTEM sophomore class taught by Sharon Thomas under their wing. The students spent the past semester shadowing our field technicians at the Oak Ridge National Laboratory (ORNL) site, helping to collect data for soils, plant phenology, and ground beetle sampling. They put on their hiking boots and thinking caps to collect soil cores, analyze the changing autumnal canopy, and retrieve invertebrate specimens to be identified under the microscope. This collaboration is a great way for NEON ecologists to be involved in outreach and for the students to stick their foot in the door of science as a career.
In this second of four BioSTEM classes, the students are encouraged to gain experience in a STEM career, job shadowing in field and lab settings. Ms. Thomas's goal is to help the students expand their skill sets and explore career options. NEON provides a hands-on experience to gain skills in both the field and the lab. The next steps are for the students to create their own research project and complete a work-study in a STEM field. Their experience with NEON technicians can provide inspiration for scientific questions, reflection for which area of STEM they envision for themselves, and motivation to pursue STEM via field or lab research (or both!).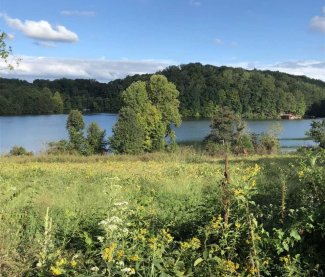 Most of the students thoroughly enjoyed their time spent in the field; but of course, fieldwork isn't for everyone. Experience shadowing our field technicians has compelled some to continue their STEM studies in the lab. For some, microscopes and forceps are the preferred scientific tools, others are drawn to the creepy crawlies and bushwhacked trails. No matter which route these students wind up on, their contributions and involvement are key for the future of scientific research. Who knows – they may even become NEON ecologists one day! Their teacher said she is extremely pleased with the collaboration and plans to continue introducing her students to the fieldwork of NEON in future semesters.
D17: Shadowing NEON Technicians with Community College Field Biology Alliance
By Sokaina Alkhafaji – Sr Technician D17
During a hands-on week in mid-July, student research interns from eight different community colleges across the greater Los Angeles area joined NEON Domain 17 staff to collect data at NEON's high elevation locations in the Sierras: Lower Teakettle (TEAK) and Teakettle Creek (TECR). The students are part of the Community College Field Biology Alliance (CCFBA). In CCFBA, students experience field work before transferring to a 4-year undergraduate institution, and get to work through an independent scientific project. UC-Los Angeles (UCLA) graduate and undergraduate student researchers mentor them along the way, helping them to develop methods and collect their data, and finally present a final scientific poster.
The students participated in a Field Basics orientation with D17 staff; they learned how to read maps, use a compass and rangefinder, and various field gear, as well as following Leave No Trace basics and field safety guidelines. By shadowing the field technicians during data collection, they had an opportunity to perform hands-on sampling of various NEON protocols.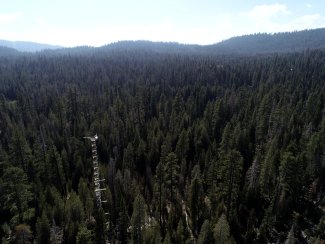 At the terrestrial site (TEAK) in the Sierra National Forest, the interns participated in both Fauna (animal) and Flora (plant) protocols, including Ground Beetles, Soil Microbes, Plant Diversity, Plant Phenology, Litterfall & Fine Woody Debris, and Vegetation Structure. They also learned about NEON instrumentation on the flux tower. Nearby, at the colocated aquatic site (TECR), within the Teakettle Experimental Forest, they were able to learn about the aquatic instrumentation in addition to working on the Aquatic Plants and Macroinvertebrate protocols.
By participating in the CCFBA program with NEON, the students experienced field-based ecology research at an early point in their career, allowing them to have a well-rounded introduction to ecological sciences and gain understanding of scientific methods that can be applied in their future undergraduate research and graduate studies. We love seeing the next generations of ecologists learn and grow, and hope to see them flourish in their careers!