Workshop Series: Exploring NEON Derived Data Products
This workshop series is dedicated to the discovery of the NEON derived data products of tomorrow.
Dates: July 14, 18, 19, 20. Time: 11am - 3pm (ET)
Applications are now closed
---
Overview
The NEON Observatory has been in full operations since 2019, and scientists and educators now have a better understanding of what it is and what it produces. NEON data are a valuable resource, but they can be complex and challenging to work with. KnowInnovation and NEON will be hosting a series of workshops that aims to build a community of practice that can more effectively utilize NEON data resources to advance ecological research and education.
We are looking to bring together researchers, data scientists, and educators who are utilizing NEON data to identify and prioritize opportunities to improve the usability of NEON data. Empowering scientists and researchers to assess what is needed and what those derived data products are will help us build a better ecological future. This is a great opportunity to address the community's diverse and evolving needs and support the community in designing derived data products. These highly interactive workshops will allow participants to:
Leverage opportunities for using NEON Data
Discover and start to build the research-ready data products of the future
Build and collaborate to sustain a community of practice
Participate in networking opportunities
Contribute to the NEON Observatory's long term impact
Challenges
Given the volume, variability, and complexity of data being collected, figuring out how to make these data more usable is difficult.
Making sense of the data and gathering information from those who contributed to the collection (NEON scientists, field teams, etc.) is tough.
Defining standard approaches for assessing and dealing with potential quality issues, including missing or inconsistent data, can be challenging.
About the Workshop
We will be hosting a four-part virtual workshop series with 30 selected participants. These events are being facilitated by KnowInnovation, a company that specializes in working with scientists to accelerate innovation and achieve actionable outcomes. Each event will be highly interactive and will build on the outcomes of the previous workshop.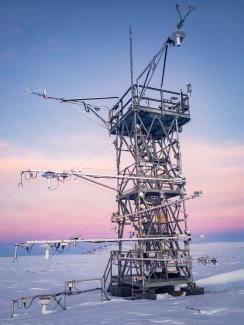 Who Should Apply
Are you the kind of person who:
Is excited about the potential to advance discovery and education using NEON data?
Is eager to grow the diversity of the open science NEON user community?
Has ideas and a drive to create research-ready data products that advance ecological research?
Wants to collaborate with others to hone their NEON derived data product ideas and approaches?
Wants to meet new researchers, data scientists, and educators and forge new collaborations?
Sees obstacles as opportunities?
If you are eager to engage with diverse researchers to spark creative paths forward to leveraging NEON data to develop derived data products to help our planet, JOIN US!
We encourage researchers, data scientists, and educators who are actively using, attempting, or planning to use NEON data in their research and teaching, in a variety of fields. We are seeking a diversity of career stages (from graduate students and early-career researchers to established investigators), from diverse disciplines that represent end-user communities (e.g., fluxes, soils, freshwater, flora, fauna), and geographic regions, institution types, gender, race and ethnicity, etc.
Are you interested in this workshop but still unsure as to whether your experience fits the application criteria? If so, just drop us an email at ambassador@battelleecology.org and we can help answer your questions.
Event Outcomes
Creating a community of practice focused on the creation of research-ready data products
Working groups created to develop a workflow/guide that helps a community of researchers
Identifying a list of most-needed and feasible products
Understanding the leading practices for published NEON data products
List of currently in development products (could be shared on NEON website if authors of such products desired)
Plans for creating and sharing the products - could include establishment of collaborative teams dedicated to a particular product or contribution to a hackathon proposal for NSF or other funding agency
QUESTIONS? Please contact us at ambassador@battelleecology.org.