Women in Ecology - Lori Petrauski
December 15, 2022
The ecologists featured in our Women in Ecology blog series have often emphasized the value of mentorship and of inspiration to pursue ecology from a young age. Through these interviews, it's also a recurring thread to see these great scientists getting deeply involved with their communities, and asking how they can apply their knowledge and expertise to help their local groups and the next generation of scientists.
We discussed this with Lori Petrauski, a NEON Senior Field Ecologist for Domains 18 and 19 (Tundra and Taiga) in Alaska. In recent years, she partnered as a Community Fellow with AGU's Thriving Earth Exchange (TEX) fellowship to help understand and predict native berry abundance. Inclusivity, appreciation for nature, and critical thinking about how ecology can help to understand future impacts are at the forefront of her approach to science.
What inspired you to become involved in your current research/field?
I grew up in a rural part of Minnesota surrounded by forests and lakes, so my first inspiration to study ecology came from being outside and experiencing the seasons from an early age. Climate change is one of the greatest challenges affecting our generation, and much of my interest has been inspired by the idea of conserving natural areas and understanding the effects of climate change on these regions.
Please tell us a little more about your career path.
I completed a Bachelor of Science degree in Ecology at Seattle Pacific University, then worked as a canoe guide in the Boundary Waters of Minnesota, before heading to West Virginia University for a Masters degree in Wildlife and Fisheries. As part of that research, I launched a climate history project in the state of West Virginia to gather ecological observations from citizens over the past century to use in climate change analyses.
Exploring the intersection of nature and society has been a great pleasure in my career. Since my time as a Field Ecologist with NEON, I've enjoyed monitoring our boreal and arctic field sites and getting to watch seasonal technicians fall in love with Alaska's plants and animals. Recently, I became a Community Science Fellow with AGU's Thriving Earth Exchange and have worked on monitoring culturally relevant berry species at our sites in conjunction with the University of Alaska Fairbanks.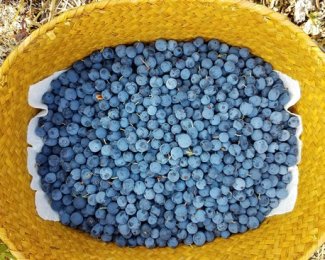 Who were your most important influences/mentors in ecological science?
When I was a kid, we listened to John Latimer's phenology show on the local public radio station (KAXE) in northern Minnesota, which first introduced me to the idea of phenological observation. My family has always paid attention to wildlife and plants, which shaped the importance of ecology in my life. I am a big reader, and the poetry of Mary Oliver and The Sand County Almanac by Aldo Leopold have been particularly influential for me. Lastly, my undergraduate advisor Dr. Eric Long and my graduate advisor Dr. Jim Anderson were wonderful mentors to me as a person in general and as a scientist.
What challenges do you think women may face getting into STEM fields? Have you experienced or overcome any of these?
I don't feel that I've experienced any gender-specific challenges getting into STEM fields, but I've also been lucky to have mentors who approach their positions of leadership in a way that invites instead of excludes. I think it is important for people in the STEM field to recognize their positions of power and use those positions to empower women and people with diverse backgrounds. STEM fields can seem unforgiving for anyone with attenuating circumstances—whether it be supporting family members, dealing with mental or physical illnesses, or managing tough financial situations. One way to counteract that is by treating all people with an attitude of empathy and support.
How can research and educational institutions inspire more women to study fields in ecology?
I don't think being inspired to study ecology is the issue. As far as STEM fields go, ecology (including environmental science and conservation) is one of the lowest-paying science fields. Many opportunities for research experience in ecology come in the form of unpaid internships or travel experiences that costmoney. These financial barriers exclude anyone without a nest egg or support system to begin with. No doubt these features impact many minority groups including women.
The jobs that do exist in ecology are highly competitive and exclusionary to people without the financial flexibility to gain experience through these underpaid positions. In the context of ecology, increasing accessibility of the field to marginalized groups of people – not only women but all people of diverse backgrounds – is a pressing issue. In my experience, many people are inspired to study ecology, but few are financially able to pursue low-paying entry-level and graduate positions.
The NEON program is in a great position to alleviate some of this financial stress – in just the Alaska Domains alone, we hire 30 to 40 seasonal technicians each summer, and these seasonal positions are decently-paid entry-level ecology jobs that give early career ecologists experience in a variety of data collection protocols and research methods in some of the most beautiful places in the country. Overall, making the field financially viable for people of all backgrounds would make a substantial difference in the equality of the field.
What work are you most proud of at this point in your career?
I'm most proud of my continued development as a naturalist. Being a naturalist is an all-encompassing goal in my life, and I try to keep it in the forefront of my mind with everything I do. From working as a canoe guide to identifying the carabid ground beetles collected in our NEON plots, keeping a spark of curiosity and sense of adventure is important to me. I'm lucky to have been involved in the field of phenology in several positions, which has been a rewarding experience. I'm proud of my research on historic phenology in the state of West Virginia, the work I have done to develop Domain-specific phenology guides for NEON, and how I have maintained a relationship with the seasons where I live.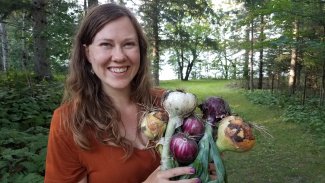 What do you hope to do in your field in the future?
I would like to engage more with local Alaskan communities and to make data relevant for people's everyday lives. Ecology is a great gateway to science for people without a scientific background because it touches so many parts of life, including food security, public health, and safe living conditions—but through the clear lens of berries, birds, and other easily loved creatures.
What is the most satisfying part of being an ecologist? What is the most challenging?
The most satisfying part of being an ecologist is being a professional observer of the natural world and getting to teach other people about ecology. Thinking in terms of evolutionary time, existing on earth in this snapshot of flora and fauna, at a tipping point in the relationship between human activity and healthy ecosystems monitoring arctic and boreal ecosystems in Alaska and witnessing wilderness areas as they are right now is a privilege. This is also the most challenging part of being an ecologist.
What is the most alarming discovery you have made? What is the most promising?
This is more of a reality I've realized than a discovery I've made; as the impacts of climate change become more pronounced, careers in ecology will have a more prominent role in—and be more valuable to—our society. Also, when people learn more about the place where they live and recreate, the relationship between people and place grows, and we become better stewards and spokespeople for the natural world. So, even my role in training early career scientists feels important and valuable.