Healy NEON (HEAL) Soil Descriptions
Distributed Soils Reports
Pedon Descriptions
Pit‐level observations and field measurements reported using the standard NRCS format. They contain volume estimates for coarse fragments > 20 mm where applicable.
Download
Site Level Plot Summary
A narrative summary that places the sampled soil pedons in the broader context of soils and geomorphology for the entire NEON site.
Download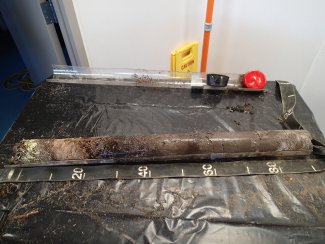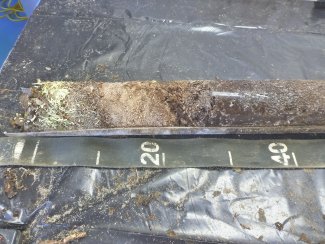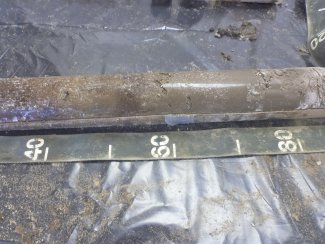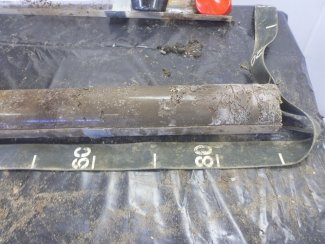 Megapit Pedon Description
Print Date
Feb 4 2019
Description Date
Nov 8 2015
Describer
S. Castillo
Site ID
S2016AK068001_MP
Pedon ID
S2016AK068001_MP
Lab Source ID
KSSL
Lab Pedon #
17N0530
Soil Name as Described/Sampled
Typic Histoturbels
Pedon Purpose
research site
Geomorphic Setting
plain
Description origin
NASIS
State
Alaska
MLRA
228 -- Interior Alaska Mountains
Soil Survey Area
AK228 -- Interior Alaska Mountains
1-FAI -- Fairbanks, Alaska
Std Latitude
63.8798000
Std Longitude
-149.2153900
Parent Material
organic material over loess and/or slope alluvium
Description database
KSSL
Diagnostic Features
histic epipedon 0 to 31 cm.
cryoturbation 31 to 84 cm.
reduced matrix 31 to 84 cm.
permafrost 50 to 84 cm.
Cont. Site ID
S2016AK068001_MP
Drainage Class
poorly
Horizon Details

Oi--0 to 9 centimeters (0.0 to 3.5 inches); peat; clear smooth boundary. Lab sample # 17N02721

Oe--9 to 22 centimeters (3.5 to 8.7 inches); mucky peat; clear smooth boundary. Lab sample # 17N02722

Oa--22 to 31 centimeters (8.7 to 12.2 inches); muck; clear irregular boundary. Lab sample # 17N02723

A/Cjj--31 to 50 centimeters (12.2 to 19.7 inches); silt loam, muck; abrupt wavy boundary. Lab sample # 17N02724

Cjjf--50 to 84 centimeters (19.7 to 33.1 inches); slightly decomposed plant material; . Lab sample # 17N02725
Credits: This megapit soil pedon description was generously created by USDA Natural Resource Conservation Service staff, with particular thanks to Larry West, Jon Hempel, and numerous field staff.