Women in Ecology – Katie Marshall
July 20, 2023
Our Women in Ecology series consistently celebrates the immeasurable value of mentorship and early inspiration in the journeys of exceptional ecologists. These interviews unveil a recurring theme of community engagement, with scientists actively seeking ways to apply their expertise for the betterment of their communities and upcoming generations.
In our latest feature, we spotlight Dr. Katie Marshall, Assistant Professor at the University of British Columbia, who shares the profound impact mentors have had on her, driving her to become a mentor herself. Her captivating career path and cutting-edge research projects serve as a testament to the remarkable achievements of women in the field, underscoring their contributions to ecological research and serving as an inspiration to future scientists.
In this interview, Marshall shares her groundbreaking research and innovative use of technology to advance our understanding of ecological communities. Notably, she highlights the pivotal role played by NEON in driving her research endeavors.
Can you tell us about your career path? What inspired you to become involved in your current field?
I grew up in rural Southern Ontario, in a town called West Montrose. As a child in the 80s and early 90s, there was a strong culture of outdoor play, which I embraced wholeheartedly. Living in a rural area meant that I spent a lot of time in the woods and near the Grand River, catching crayfish and exploring nature. I had a natural curiosity and was always fascinated by the reasons behind natural phenomena. Questions like why crayfish had specific life cycles, why they appeared at certain times, and why they spawned during particular seasons intrigued me.
My parents owned a small store, and our next-door neighbor, Dr. William Tutte, was a math professor at the University of Waterloo. He used to visit our store often and would challenge me with math problems. It was a fortunate experience for me as a child, as it made math less intimidating. It was later revealed to me that Tutte had been a Bletchley Park codebreaker during World War II, known for breaking the Lorenz cipher used by the German Nazi high command.
After completing high school, I moved to Nova Scotia and enrolled at Acadia University, a small public school. This intimate learning environment allowed me to have hands-on experiences such as studying crayfish-like corophium in the Bay of Fundy.
My thirst for knowledge led me to pursue an honors degree at Acadia University with a professor in the Biology Department, Dr. Phil Taylor, researching deer flies and horse flies called tabanids. We studied how forestry practices in Nova Scotia affect their species richness and abundance. While we discovered interesting patterns, I felt frustrated by not fully understanding the underlying reasons behind those patterns.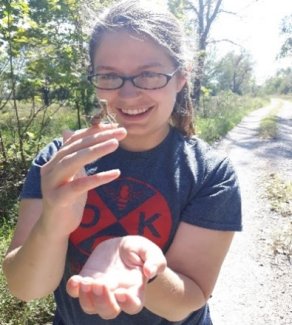 To delve deeper into ecological understanding, I decided to pursue a Ph.D. in physiology with a focus on winter ecology. My aim was to explore how natural cold weather patterns impact species' survival, reproductive output, and fitness throughout the winter. I dedicated five and a half years to studying physiology during my doctoral research.
Following my Ph.D., I desired a change and wanted to explore a different research area. Despite being an entomologist for seven years, I decided to apply for a fellowship at the University of British Columbia to study the intertidal zone. This dynamic environment fascinated me as it experienced significant changes due to tidal shifts. Under the guidance of Dr. Chris Harley, a community ecologist, I learned about intertidal ecology and integrated my knowledge of physiology to understand the underlying patterns observed.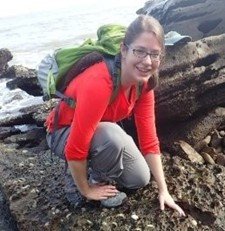 After my post-doc, I joined the University of Oklahoma, where I specialized in geographic physiological ecology. My career has revolved around the intersections of physiology and ecology, and I have utilized computational tools to address research questions.
What keeps you motivated in your ongoing dedication to this field?
The constant exploration of patterns and processes. I find great intrigue in understanding the patterns we observe and uncovering the underlying processes that drive them. To achieve this, I employ a range of methods, from computational models and physiological measures in the lab to bioinformatics.
What research are you currently working on?
Currently, our lab is actively engaged in three major research projects. The first project, closely tied to NEON, focuses on utilizing computational tools, specifically machine learning methods, to efficiently identify organisms captured in pitfall traps.
In the field of ecology, researchers often face the challenge of transforming preserved invertebrates –stored in jars filled with ethanol – into meaningful data. We aim to bridge this gap by extracting information from these jars and deciphering the patterns within the collected data.
Our student collaborator, Jarrett Blair, has been exploring various models to identify species from photos of invertebrates, including various species caught in NEON pitfall traps. This can be difficult as most species are represented by only a few individuals in any given collection, making it challenging to train accurate machine learning models. To overcome this limitation, we are combining the data obtained from machine learning models with metabarcoding data collected by Dr. Cameron Siler from the University of Oklahoma. By filtering out the ethanol, extracting DNA, and using metabarcoding techniques, we can obtain CO1 barcodes (mitrochondrial genes) for each animal in the tube. This allows for superior species identification which we pair with machine learning to enable greater precision, to create a more comprehensive data set.
In our second research project, we are conducting research to understand the survival mechanisms of intertidal species during winter in Canada. We are particularly interested in the basic mechanisms of freeze tolerance, an area that lacks comprehensive understanding. Employing bioinformatics, we are analyzing the evolution of ice binding proteins, which play a crucial role in increasing survival rates during freezing.
Finally, we collaborate with the Canadian Forest Service to address the issue of spruce budworm infestation in the boreal forests of Canada. This destructive moth negatively impacts forests, converting them from carbon sinks to carbon sources and rendering the trees more susceptible to wildfires. Our research aims to unravel how overwintering conditions influence the population growth and distribution of spruce budworm.
How did you develop experience in machine learning?
As a kid in the 90s, my parents didn't have much money, but they managed to purchase a used computer from a friend, which cost them around $25. Being passionate about video games, I had friends who owned Nintendo consoles, and I would often play games at their houses. However, what truly captivated me was the idea of creating my own video games. This led me to learn how to code in BASIC using the manuals that came with our computer. Coding became an avenue for me to access the things that were otherwise out of reach during my childhood.
In high school, I was fortunate enough to enroll in computer science classes. Additionally, living on the outskirts of Waterloo – a city where Blackberry was a prominent presence in the 90s – further fueled my interest in coding. When the tragic events of 9/11 occurred in the U.S., the only communication devices that remained functional in the Pentagon were Blackberries, as their signals were routed through Waterloo. This was a significant moment; our devices played a crucial role in enabling communication for the American government during that crisis. It further sparked my interest in how programming, computer science, and engineering could contribute to areas we might not have previously considered.
What is the most fun part of being an ecologist? What is the most challenging?
For me, the most fun and challenging aspect of being an ecologist is mentoring the next generation. Each student who enters the lab is like a fascinating puzzle to me. I enjoy discovering how I can bring out the best in them, leveraging their strengths and understanding their individual needs.
However, this process can also be difficult because every person is unique and requires different approaches. This demands a deep understanding of their specific requirements. Despite the challenges, the opportunity to mentor and nurture young ecologists is both rewarding and fulfilling.
What challenges do women face getting into STEM fields and what advice do you have for them?
During my computer science classes in high school, I was the sole girl among a class of 25 students. This situation intrigued me because if we delve into the history of computer science, we discover that women actually used to dominate these classes and the field. Back then, computer science was perceived as a typing-related field, which was considered a women's activity. However, as more men began to enter the field, its prestige gradually shifted. Interestingly, there is notable economic research demonstrating that when a field becomes more male-dominated, the pay tends to increase, whereas when it becomes more women-dominated, the pay tends to decrease. These findings reveal the influence of societal perceptions of prestige on career paths and compensation.
Addressing this issue requires addressing the underlying structural factors and societal perceptions that perpetuate these disparities, which is undoubtedly a complex and challenging endeavor.
Are you confident that the scientific community will be able to solve the world's biggest ecological issues? What barriers need to be removed?
I am confident that the scientific community has the potential to solve the world's biggest ecological issues. We already know much of what needs to be done, such as the need to reduce carbon emissions and hold polluting companies accountable, so the main barrier lies in the political will.
It's important to remember that there was a time when the idea of a clean future for our children was not controversial, as evidenced by the EPA being established by President Nixon (a Republican). Therefore, it is crucial for both politicians and society as a whole to embrace the necessary actions.
In order to overcome these barriers, we need to focus on ecological education and encourage people to spend time outdoors. By doing so, we can demonstrate that ecology is not a superficial or simplistic science. It requires precise thinking and can inform various fields, from economics to political situations.
What do you hope to do in your field in the future?
In the future, I hope to contribute to the integration of ecology, physiology, and computing, as I believe it holds immense potential to understand the underlying patterns and processes that shape our environment.
One crucial aspect I would like to focus on is the development and utilization of advanced tools in ecological research to help us capture and analyze the biodiversity that is rapidly disappearing. To address these knowledge gaps, we need long-term data sets, such as those facilitated by NEON.
###